Hitler is OP
A downloadable game for Windows, macOS, and Linux
As a spy of the Allied Forces, you manage to successfully infiltrate a building that is believed to be the current HQ of the Nazi's. And as hoped , you discover the Nazi leader himself inside and must now eliminate him by any means necessary. Will it be as easy as it sounds? Play to find out!
THIS GAME DOES NOT IN ANY WAY INTEND TO OFFEND ANY INDIVIDUAL OR A GROUP, AND IS PURELY WORK OF FICTION FOR THE SOLE PURPOSE OF ENTERTAINMENT

Credits :
The Victory Of The War Cinematic Music by NCM Epic Music Ender Guney they've got a ton of awesome Copyright Free music,do check them out!
Adolf Hitler 3D Model by クロ | Kuro Wouldn't have been able to make my idea come to life without this amazing piece of work!

Game Elements :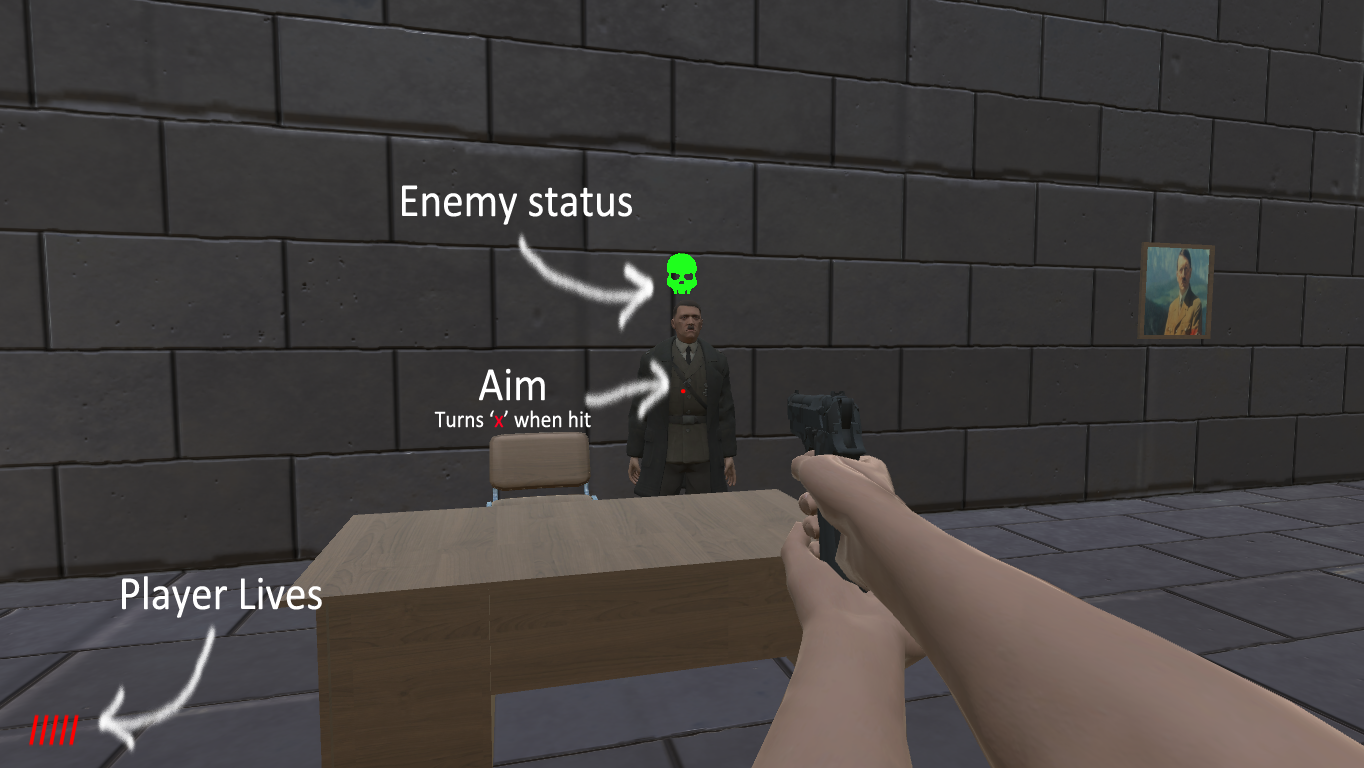 Download
Click download now to get access to the following files:
Hitler is OP Windows v2
27 MB
Hitler is OP Linux v2
31 MB
Hitler is OP Mac v2
29 MB
Hitler is OP Windows v1
27 MB
Hitler is OP Mac v1
29 MB
Hitler is OP Linux v1
31 MB
Comments
Log in with itch.io to leave a comment.
wow nice game bro, I like it

would be great to have ducking option . epic shit anyway
Nice idea!! Cool game bro...!!!
It's free .. So I can't make it claimable?
I'm pretty sure you can ,though it is possible i'm wrong.
A lot of devs have problems with the settings on Itch.
Apparently it's not particularly easy to figure out how it all works , anyway ,no big deal ,thanks for the game.